Susan Forest has published over twenty-five short stories in Canada and the United States. Her works have appeared in Asimov's Science Fiction, Analog Science Fiction and Fact, OnSPEC Magazine, three of the Tesseracts anthologies, AE Science Fiction Review, Beneath Ceaseless Skies, and the Prix Aurora Award-winning anthology Blood and Water, among others. Her collection of short fiction, Immunity to Strange Tales, was published by Five Rivers Press, and her nonfiction has appeared in Legacy Magazine, Alberta Views Magazine, and the Science Fiction and Fantasy Writers of America Blog. Her short stories "Back", "Turning It Off", and "The Gift" were nominees for the Prix Aurora Award, and her novella Lucy won the Galaxy Project, juried by Robert Silverberg, David Drake, and Barry Malzburg. Several of Susan's past short stories are available to read on Curious Fictions, where you can subscribe to her updates.
---
Fiction – Short Stories
For A Rich Man To Enter
How is life valued? When the planet reaches twelve billion, Mandira must decide whether the 1% with the money to escape Earth, or those whose personal values support the needs of the many over the needs of the few, deserve to be protected. When the results of her choice could trigger war on Mercury, her decision becomes even more complex.
"For A Rich Man To Enter" was first published in Intergalactic Medicine Show #62, April 2018.
---
The Fat Man
When climate change and resource conflicts release a flood of US civil war refugees into Canada's state of martial law, Miche and her daughter wonder if people can be saved by sacrificing a few. And if so, which few?
"The Fat Man" was first published in On Spec #107, vol. 28 no. 4 (2018).
The streets flash by and I cannot wait for the trip to end, to see Julie, to check the house. Through the train windows, decaying concrete apartments scream out silent graffiti. Hopeless men lounge in doorways, caught between heat and rain. Bands of young louts with no vent for their powerlessness huddle in alleys beneath cardboard, drinking. Many are my countrymen. But many are southern refugees, fleeing drought, fires, hurricanes. Fleeing the American civil war, as the chaossouth of the border has been labelled, for the doubtful security of Canada's martial law.
---
Sunsplashed Fields and Far Blue Mountains
Love, sacrifice, and stem cell organ printing.
 
 
 
 
What is the nature of an artist's muse? Kaolin knows from the instant she is created that she was made to give life to Gaius' art.
 
 
 
The Green Man–or Woman–cares for our natural world. What is her response to our urban environments?
 
 
In a future where water is scarce and life as we know it has broken down in the wake of resource wars, Dyan must dig deeper within herself to find the courage to face her fear, if her family is to survive. Published in Blood and Water, Bundoran Press, 2012.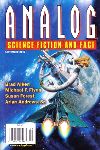 It would be impossible to come home from work one evening and find a black hole in your living room, right? But how about a rent in the space-time fabric? Can you imagine the money making schemes? Analog Science Fiction and Fact, September 2012.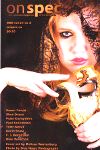 Paradox pitfalls are not exclusive to travel through time. Any knowledge of the future can be paralyzing.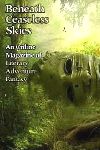 Kaul — a boy on the brink of manhood — is torn in two when his alternately loving and abusive father is turned into a crippled beggar. Can a wizard who deals with demons help Kaul bring his father home to the healing country of Leal? Beneath Ceaseless Skies, May 2012.
It takes the arrival of Tumbling River's new doctor — and her concern for the well-being of the colony's children, no matter which species — to show Amanda the significance of her personal impact on the planet. Analog Science Fiction and Fact, April 2012.
 
 
When Carter and Sam(antha) learn how to turn off their safeties, not only does the world become a trickier place, they learn new things about each other… Analog Science Fiction and Fact, 2011. "Turning It Off" was a finalist for the 2012 Prix Aurora Award.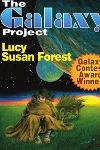 Terraforming a distant planet is complicated, not simplified, when the existing ecosystem is sufficiently alien that no biochemical interaction can occur between the two–and when the Earth colonists discover that they have brought insufficient complexity for their attempt at terraformation to become self-sustaining. Faced with the demise of the colony, Tian and Jerry must find a way for the two ecosystems to interact. Then, they meet Lucy…
Civilization has overtaken the land masses of Earth. Every metal has been mined, every fuel burned, every resource used. The exploding human race must cannibalize its own structures in order to make one last, desperate attempt to survive. Published in AE Science Fiction Review and podcasted by Drabblecast. "Orange" was a Notable Online Story finalist in 2010 for the Storysouth Million Writers' Award.
Film producer Lasha feels imprisoned in her world of reality, make believe, hallucination and the occult. Only a mysterious director seems to have the key to set her free. But her freedom is Jim's hell. Tesseracts Fourteen, Edge Press, 2010.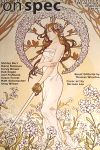 In "The Right Chemistry" two oxygen atoms attend a cocktail party, with explosive results. OnSpec Magazine, 2010.
"Back" follows two time machine inventors who become famous when they send small objects back in time; but the real breakthrough will come when they can send a sentient being to the past–and retrieve him to the present. "Back" was a finalist for the 2009 Prix Aurora Award. Analog Science Fiction and Fact, 2008.
"Tomorrow and Tomorrow" was published in Tesseracts Eleven by Edge Press. It is a post-apocalyptic story about a family that finds themselves self-sufficient in terms of their energy and food needs, yet facing their ultimate demise. A mother and her children struggle with, and face, their own cultural prejudices to create hope for the future. Tesseracts 11, Edge Press, 2007.
Gnat farming is difficult enough, what with isolation, drought and storms–let alone the predation of deadly "Whites"–but when the roof of Willy's barn is sheared by high winds Freddy is called upon to pay his debt. Asimov's Science Fiction, Oct/Nov 2007.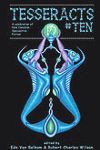 Ben's mutation is a set of extended shoulder blades that, when fitted with honed razors, give him the cock-boxing nickname "Angel of Death." But mutant cock-boxers can't challenge "cleans" — until Ben's untouched track record becomes an embarrassment to the world champion. In the resulting championship match viewed — and gambled on — worldwide, more rides on the outcome of the fight than just money. Tesseracts 10, Edge Press, 2006.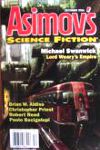 Moons in systems off the beaten track are never first on anyone's list to receive supplies. But when the mining colony on 403 Station is hit by a lethal disease, Trine has to make hard decisions about who will receive the medicine, and who must try to recover on their own. When her daughter becomes ill, her choices become harder. Asimov's Science Fiction, 2006. "Immunity" was a finalist for the 2005 Robin Herrington Short Story Contest.
In a disturbing world not unlike "The Nightmare Before Christmas," Zekielina will do anything to escape her mother's endless renovations and cuddly bunny games. Flight to the Easter Bunny's warren and the Tooth Fairy's castle only result the loss of the tip of her middle finger. But when Zekielina searches for Santa's elves, she soon discovers she is no longer "Playing Games." OnSpec Magazine, 2005.
Fiction – Collections and Novels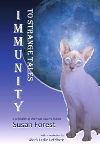 Immunity to Strange Tales
Susan Forest's first collection of short fiction, Immunity To Strange Tales, was launched at the When Words Collide conference in Calgary, August 10-12, 2012. The collection contains nine reprints, including "Back," finalist for the 2009 Prix Aurora Awards (short fiction category) as well as three new stories: "Killing the Cat," "The Way Back," and "The Strange Tale of–" Five Rivers Press, 2012.
The Dragon Prince
When her father and the other villagers organize a search party for the dragon that preys on their homes, Kathleen enlists the help of her mysterious friend, Callum, to find the dragon first. What she does not know in her quest to save the magnificent beast, is that Callum has his own reasons for wanting to kill it.
Published in 1990 by Gage Educational Publishing in Agincourt, Ontario, Canada. It was awarded the Children's Circle Book Choice Award, and was chosen by Gage as one of two young adult novels to represent the company at an international book fair in Berlin, in 1991.
 
 
Non-Fiction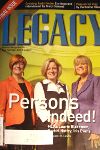 Grandpa's Kitchen
A haunting, love-filled memory of a hidden mountain valley Susan's children call "Grandpa's Kitchen." Her father, renowned mountaineer, Don Forest, was first and foremost a family man, and loved nothing better than to pass on his love of the mountains to his children and grandchildren. Now that her father has passed away, it is Susan's ongoing legacy to share the ways of the mountains with her children. Legacy Magazine, 2009.