Browse Susan Forest's published short stories below!
---
The Only Road
Northern India in the British Colonial period is a time of scraping by for Orville. But his checkered past becomes a lever for the rebels who want their Chogyal reinstated as ruler of the kingdom of Sikkim. And Orville is perfectly situated to steal plans for a British munitions factory that threatens the entire way of life of, not only Sikkim, but the fabled realm of Shangri. Nominated for the 2022 Prix Aurora Award.
---
For A Rich Man To Enter
How is life valued? When the planet reaches twelve billion, Mandira must decide whether the 1% with the money to escape Earth, or those whose personal values support the needs of the many over the needs of the few, deserve to be protected. When the results of her choice could trigger war on Mercury, her decision becomes even more complex. Nominated for the 2019 Prix Aurora Award.
Read "For a Rich Man to Enter".
---
The Fat Man
When climate change and resource conflicts release a flood of US civil war refugees into Canada's state of martial law, Miche and her daughter wonder if people can be saved by sacrificing a few. And if so, which few?
---
Sun-Splashed Fields and Far Blue Mountains
Love, sacrifice, and stem cell organ printing.
"Sun-Splashed Fields and Far Blue Mountains" was first published in Analog Science Fiction and Fact, in the March/April issue, in 2018.
Read a review by Kevin P. Hallett from Tangent Online here.
Read "Sun-Splashed Fields and Far Blue Mountains".
---
Earth and Flame
What is the nature of an artist's muse? Kaolin knows from the instant she is created that she was made to give life to Gaius's art.
---
The Gift
The Green Man–or Woman–cares for our natural world. What is her response to our urban environments? "The Gift" was a finalist for the 2014 Prix Aurora Award.
---
Digging Deeper
In a future where water is scarce and life as we know it has broken down in the wake of resource wars, Dyan must dig deeper within herself to find the courage to face her fear, if her family is to survive. Published in Blood and Water, Bundoran Press, 2012.
---
Rent In Space
It would be impossible to come home from work one evening and find a black hole in your living room, right? But how about a rent in the space-time fabric? Can you imagine the money making schemes? Analog Science Fiction and Fact, September 2012.
---
7:54
Paradox pitfalls are not exclusive to travel through time. Any knowledge of the future can be paralyzing.
"7:54" was first published in OnSpec Magazine Issue #89, Summer, 2012. SF Crowsnest writes: "'7:54' by Susan Forest tackles the big question: fatalism. Winnie works with streamsight, a method of checking the data stream to predict the future. How this functions exactly is carefully vague but that's okay in Science Fiction. The story point is that she sees a road accident in the near future in which her colleague Henri gets killed. She likes Henri and sets out to prevent this happening. Telling it in the first person, from Winnie's point of view, allows the author to give us lots of her speculations about what will happen next. However, the issue is a key one for humans and for science. Is the future fixed and immutable, or do we change it as we go along?"
---
To Go Home To Leal
Kaul — a boy on the brink of manhood — is torn in two when his alternately loving and abusive father is turned into a crippled beggar. Can a wizard who deals with demons help Kaul bring his father home to the healing country of Leal? First published in "Beneath Ceaseless Skies," May 5, 2012, "To Go Home to Leal" is available in the Kindle Store.
Chuck Rothman writes for Tangent Short Fiction Review:
Once again, Beneath Ceaseless Skies features moody and atmospheric stories in their issue #94. "To Go Home to Leal" is set in a port city where Kaul works at odd jobs just to stay afloat. His father Daugh has had his hand cut off as a thief and longs to go back to his home in Leal, but thieves are not allowed in. Kaul comes up with a plan involving a wizard and a magic spell that will allow them both to return, but things don't go quite right, and not in the way I may have implied by those words. Susan Forest adds some unexpected and fascinating complications and gives Kaul a heart-wrenching dilemma in the end.
Lois Tilton writes for Locus Online (starred review from 2012 Recommended Reading List)
I found the ending unexpected, though oddly right.
Reader Comments:
The ending is quite arresting. I felt relief at Kaul's final choice, and then I was ashamed, and that's an awesome thing to evoke from an audience.
Loved this story. I won't spoil the plot of it in my praise, but it had me by the nose all the way through, and, like a character caught in a story, I did not know which way things would turn out. This, to me, is one of the key things in story-telling–to make the inevitable ending in the writer's mind become the consequences of a character's choices. An excellent tale. Thanks.
---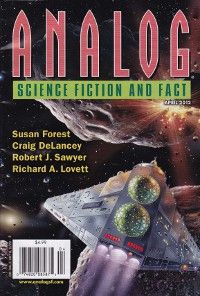 The Most Invasive Species
It takes the arrival of Tumbling River's new doctor — and her concern for the well-being of the colony's children, no matter which species — to show Amanda the significance of her personal impact on the planet.
"The Most Invasive Species" was first published in Analog Science Fiction and Fact — April 2012 — Vol. CXXXII No.4.
STG writes:
Nice story about humans meddling with ecosystems (and species) they don't really understand, and messing up.
SFRevu writes:
The short fiction begins with "The Most Invasive Species" by Susan Forest. Humans have settled a world with a native intelligent species. They have got along fine with the natives, even though they have different customs. When, Karen, a new doctor comes with her family to the planet, she becomes appalled at the way the natives treat their children. The children are regularly bitten and beaten. An incident changes things, but not for the better.
Read "The Most Invasive Species".
---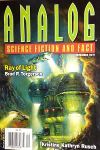 Turning It Off
When Carter and Sam(antha) learn how to turn off their safeties, not only does the world become a trickier place, they learn new things about each other… Analog Science Fiction and Fact, 2011. "Turning It Off" was a finalist for the 2012 Prix Aurora Award.
CXPulp gives "Turning It Off" a 4.5/5 rating and writes:
This is the first story by Susan Forest I have read. Hoping to learn a little more about her, I found her website, and from the looks of it we should be seeing a new novella from her in Analog in the coming months. If it is as interesting as this short story, it will be something to look forward to.

Turning it off follows a family in a future where man has created technology to protect humans from harm. We see a logical extension of the incredible networking and information flow we are beginning to experience now, but the technology at the center of the story are "safeties" – devices that can be installed on anything to prevent harm of any kind. As a side effect, they also dampen emotional reactions, meaning that they must be turned off if you want to have sex. Some people are even starting to turn them off to experience the thrill of danger – and that mindset is at the center of this story.

Turning it Off was very creative and a good read. I am looking forward to seeing more from Forest.
Sam Tomaino writes for SFRevu:
Two teenagers in the future try "Turning It Off" in the story by Susan Forest. The 'It' is what is called a safety which not only protects them from harm but any kind of sensation. As teenagers might do, they turn off each of their safeties and get into trouble. They don't learn from this trouble in this amusing tale.
TPI's Reading Diary writes:
Everything has "safeties" which prevent practically all sorts of accidents. Even people have safety systems which prevent accidents by falls etc. But they also dampen the sensitivity of skin. Two teenagers find a way to turn off their safety systems and experiment a little …
---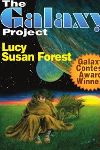 Lucy
Co-Winner (with Robert Walton's VIENNA STATION) of the first Galaxy Project Long Story Contest, Forest's novelette is (as Judge Robert Silverberg writes) a rigorously worked novelette in the grand tradition "which would have delighted Galaxy's great editor Horace Gold". Humanity has dispersed throughout the cosmos in post-apocalyptic space flight; the colony on the planet Faela has terraformed the planet unsuccessfully, an indigenous biological virus has over the generations shrunk the numbers of the settlers and threatens their further existence. How the protagonist scientist, comes to terms with this seemingly ordained doom, and what this struggle implies for the continued, wider perpetuation of humanity are at the center of this carefully paced and brilliantly logical extrapolation.
Terraforming a distant planet is complicated, not simplified, when the existing ecosystem is sufficiently alien that no biochemical interaction can occur between the two–and when the Earth colonists discover that they have brought insufficient complexity for their attempt at terraformation to become self-sustaining. Faced with the demise of the colony, Tian and Jerry must find a way for the two ecosystems to interact. Then, they meet Lucy…
"Lucy" is available on Amazon.
Robert Silverberg writes about "Lucy":
Susan Forest's "Lucy" is classic science fiction in the problem-solving mode. She creates a realistic alien environment that possesses great difficulties for the humans that have come there, sets her characters in opposition to those difficulties and works out the solution to the challenge with admiral narrative logic. I think that very demanding editor Horace Gold of the old GALAXY magazine would have responded to this story and its author with great excitement.
Denis G. May writes:
Wow!! I Loved this story and I would enjoy seeing this story made into a novel, or even a series of novels like Allen Steele's "Coyote" series. This story has just about everything I love in SF; a far off planet (moon in this case), with an alien biochemistry hazardous to humans (forcing people to overcome and/or adapt), adventure, a little romance, and even a little politics. If I were an Anthologist I would put this story in my Best of…. I'm very interested in what happens to Tian and Jerry and their small community in the future, but also the back story, what went on before "Lucy" to create the conditions that take place in the story. Also, Great Title, very appropriate. Susan, please write more, I will be looking for your work in the future!!!
---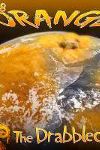 Orange
Civilization has overtaken the land masses of Earth. Every metal has been mined, every fuel burned, every resource used. The exploding human race must cannibalize its own structures in order to make one last, desperate attempt to survive. Published in AE Science Fiction Review and podcasted by Drabblecast. "Orange" was a Notable Online Story finalist in 2010 for the Storysouth Million Writers' Award.
Adam Shaftoe writes: Orange is a wonderful read that blurs the demarcation between short story and flash fiction.
---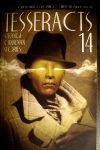 The Director's Cut
Film producer Lasha feels imprisoned in her world of reality, make believe, hallucination and the occult. Only a mysterious director seems to have the key to set her free. But her freedom is Jim's hell. Tesseracts Fourteen, Edge Press, 2010.
---
The Right Chemistry
In "The Right Chemistry" (ONSPEC Magazine, Summer, 2010), two oxygen atoms attend a cocktail party with explosive results.
Tangent On Line writes:
"The Right Chemistry" by Susan Forest has chemistry, real chemistry in terms of the more chemistry you know the more laughs or insight you may get from it. But even I, who slept through high school chemistry, got enough out of it to appreciate the twist at the end.
---
Back
Two time machine inventors who become famous when they send small objects back in time; but the real breakthrough will come when they can send a sentient being to the past–and retrieve him to the present.
"Back" appeared in the June 2008 issue of Analog Science Fiction and Fact. It was a Finalist for the 2008 Aurora Awards. Short Fiction Review writes:
"Back" by Susan Forest is so nicely written a short story–one of those familiar little time paradox stories we've been enjoying in Analog lately–that I'm almost ashamed to have to point out that the ending requires the story's hero to forget a truly obvious detail. Read the story, you'll enjoy it.
SFRevu columnist Lawrence M. Schoen writes in Buffalogistics:
Susan Forest's "Back" is set in a near future in which two friends, Alan and Victor, are working on a time machine, using Victor's knowledge and Alan's money inherited from a rich uncle with the same name. Let's just say they run into problems proving it actually worked and something predictable happens, but still, this was a fun read.
The Internet Review of Science Fiction writes:
Alan and Victor are partners in the attempt to build a working time machine. They know that they will succeed, because on the day they rent the warehouse they are going to use for their experiments, a note appears on a desk: "It worked!" Over the years, they succeed in sending various objects and then organisms back in time, but the real test is in returning them to the present. They train chimps to activate a return switch, but while the chimps disappear, they never come back. Sensing failure, their backers pull out, their reputation is ruined, and finally Alan and Victor have a falling out. But both, in their own different ways, are determined to solve the problem. A clever look at an old SFnal problem.
---
Tomorrow and Tomorrow
"Tomorrow and Tomorrow" was published in Tesseracts Eleven by Edge Press. It is a post-apocalyptic story about a family that finds itself self-sufficient in terms of energy and food needs, yet facing their ultimate demise. A mother and her children struggle with, and face, their own cultural prejudices to create hope for the future. Tesseracts 11, Edge Press, 2007.
---
Paid in Full
"Paid In Full" was published in the October/November issue of Asimov's Science Fiction Magazine. Gnat farming is difficult enough, what with isolation, drought and storms–let alone the predation of deadly "Whites"–but when the roof of Willy's barn is sheared by high winds Freddy is called upon to pay his debt.
Blogtide Rising writes:
This one was fun. It did not take me long to get an image of this world in my mind. The descriptions were great and I really liked the usage of common terms to describe otherworldly things. Gnats are pesky critters on any world I guess. And so are humans; Susan Forest gives us characters that we can all identify with. For me this made it easy to suspend reality and immerse myself in her tale.
---
Angel of Death
Ben's mutation is a set of extended shoulder blades that, when fitted with honed razors, give him the cock-boxing nickname "Angel of Death." But mutant cock-boxers can't challenge "cleans" — until Ben's untouched track record becomes an embarrassment to the world champion. In the resulting championship match viewed — and gambled on — worldwide, more rides on the outcome of the fight than just money. Tesseracts 10, Edge Press, 2006.
---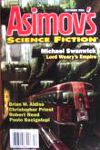 Immunity
Moons in systems off the beaten track are never first on anyone's list to receive supplies. But when the mining colony on 403 Station is hit by a lethal disease, Trine has to make hard decisions about who will receive the medicine, and who must try to recover on their own. When her daughter becomes ill, her choices become harder.
"Immunity" was a finalist for the 2005 Robin Herrington Short Story Contest.
Elizabeth A. Allen writes for Tangent Online:
In the thought-provoking "Immunity" by Susan Forest, Trine has a dilemma. She can inoculate her suffering baby girl against the plague, or she can use the serum to ensure the health of one of her colony's members, which she, as a medical admin, is responsible for. Forest's clean, stark style drops you right into the setting of Trine's colony, where drama seems all the starker because of the isolated setting. "Immunity" reminded me favorably of the late, lamented TV show, Firefly, in which denizens of an intergalactic frontier confront moral choices with no easy answers.
---
Playing Games
In a disturbing world not unlike "The Nightmare Before Christmas," Zekielina will do anything to escape her mother's endless renovations and cuddly bunny games. Flight to the Easter Bunny's warren and the Tooth Fairy's castle only result the loss of the tip of her middle finger. But when Zekielina searches for Santa's elves, she soon discovers she is no longer "Playing Games."
Donna Jones writes for Crowsnest:
'Playing Games' by Susan Forest is about a little girl who liked to go on adventures to find the Tooth Fairy and other fantastical creatures. She fully intends to find out where Santa's elves come from. Her informant tells her that he is an agent in the North Pole and will happily oblige her request. It all seems an innocent game that she plays chasing the Easter Bunny down rabbit warrens and other childish games, but this time it's no game. This tale follows the Grimm and Dahl method of child storytelling, giving them exactly what they hope for!
James Palmer writes for Tangent Online:
'Playing Games' by Susan Forest is a strange tale of two inquisitive girls, one of whom seeks the answer to where Santa's elves come from. But when she makes it to the North Pole, she finds out too late that she doesn't like the answer. This is a weird one. Cute, clever, but weird. A dark little adult fable disguised as a kid's story.
---